I am Raman .Last year I completed my B.E & got a job at one reputed company in Pune. My Aunt (Mom's younger sister) was living there, so I decided to stay at my Aunt house until I get my own flat from the company. My dear Aunts' name is Suma lata. She is a widow of age 35 living alone with her only girl child of 5 year as her father & mother in law had refused her to keep with them after accidental death of her husband (Uncle). When she went to her parents' house, first all goes well but after some months, there also started quarrelling. By annoying this, she come to pune & find a job of clerk in a Company with the help of her one friend which was her college friend living in Pune.
Now about my aunt, she is a typical indian lady. She is very beautiful, has perfect body shape with long black hair, sexy big butt, and nice juicy lips with always light shade of pink lipstick and big boobs. She mostly wears saree outside and gown at home. I was specially attracted towards her thick lips and always wanted to kiss her. I also love her big navel… She just looks like Madhuri Dixit.
When I reach to her house, I find a beautiful lady opening the door. First I was confused as I seeing her since 10 years .She was very happy to see me. I leaned to touch aunts' feet but suddenly she came forward & hugged me tightly. I also did the same. Her soft breasts touch was sending chill in my body. It was quiet long hug than normal. Then she broke our hug & took me in. My sister (her little child) was playing in. Aunt said to her that I am her brother. I opened my bag & gave her a toy. She hurriedly came to me & took the toy from me & gave me a kiss on chick. I also kissed her on chick, and then she went out to play with the toy. Aunt was all seeing it very happily. Then she asked me to take bath as it was summer evening & I also feeling lazy and tired. Aunt showed me my room & I placed my bag there & left for bath. After bath, we all had dinner. It was very tasty. Aunt is very expert in cooking. While dinering, I find that aunt was little upset. I asked the reason but she said nothing. After dinner we seen a film on t.v. It was romantic love story, but aunt was not enjoying it. She was still upset. It went for about a week. I feeling pity about aunt and her unhappiness, so one day I decided to ask about her gloominess in any way. That day, while dinering I again asked the same question. First she refused to tell me anything. I said "Look aunty, if you don't tell me anything, how will you overcome your sadness, and also how can I help you about your problem? I will do whatever to bring back happiness on your face!! Please tell me aunt, What happened?" After hearing such affectionate words towards her she could not hold her grief and start to crying. TILL NOW MY SISTER HAD FINISHED DINNER AND GONE TO BED. I WENT NEAR HER AND WIPED HER TEARS "DON'T CRY AUNTY!! I AM ALWAYS HERE TO HELP YOU" AND HUGGED HER. SHE WAS STILL CRYING. HER SOFT BODY TOUCH WAS VERY GOOD.
Then after some minutes, she became silent and said that from some days her boss trying to seduce her and have bad eye on her, he wants to be his whore and again started to cry. I felt very bad about it and also feel strong anger about her wicked boss who try to deploy their fellows. Till now aunt had stopped crying. I said "then you informed It to police!". "No son, I won't, as I don't want to destroy my reputation in society" aunt said. "Yes aunt! U are right. Society only blame the women! They don't find that there are also a wicked mans in our society who still treat women as entertaining thing" I said. Aunt was all this hearing very actively. "Ohh!! Son!!! How u are caring and affectionate about women! I am proud of having nephew like u. Now I am feeling secure with you son!" aunt said and hugged me tightly. I was feeling her bodily hotness, and so my penis started to tighten. Then she leaved me. I observed that aunt was smiling on me. It was little different than normal. I thinked that aunt must sensed my penis touch on her thigh. That night I was not slept properly. I constantly thinking about my aunt and about her ecstasy and decide to help her any way.
NEXT DAY WHILE BREAKFAST I ASKED "AUNTY THEN WHAT U DECIDED NOW? Are You STILL WANTS TO WORK WITH THOSE PEOPLES WHO DON'T RESPECT You!!" "HOW CAN I DO SON I MUST DO THIS AS I DON'T HAVE ANY OTHER JOB GUARANTY!", "DON'T WORRY AUNTY!! IF U DON'T MIND I COULD FIND A GOOD JOB AT MY COMPANY TO U!", "REALLY!!! IS IT POSSIBLE!?", "YES AUNTY! WE CAN WORK TOGETHER! " " OHH! THANKS SON! YOU ARE A BEACON IN MY LIFE!", " IT'S MY DUTY TO HELP MY LOVELY AUNT IN HER BAD SITUATION" I SAID.
Then she resigned from her job & we started to work together in same company. Every day we used to go office on my bike and return the same. We became very close to each other, now she was not just my aunt but also a friend. We used to go office at 9.30 am and return 6.00 pm as office was quiet near from her house till my little sister used to stay at neighbor aunty. Whenever she used to chat with neighbors, she always praising me and saying how I changed her life forever. Now she was taking care of me more than before. Also her appearance was changing day by day. Now she used to wear sexy chiffon saris and sleeveless blouse. She also doing some good make-up I always praising her beauty and saying that if she were not my aunt then I will married her to which she just smiling and saying 'naughty' to me. Now a days she was looking ssooo beautiful than before. I was fascinated by her beauty.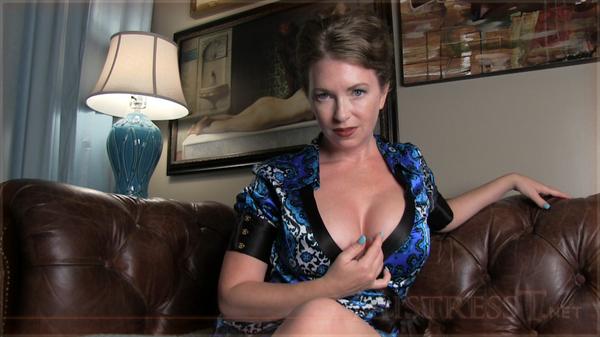 Days were passing. My affection towards my aunt was increasing day by day. Now she was more than aunty to me. I always feeling to have my wife like aunty and now I had found her. Yes! She was my aunt. But I have no dare to express my feelings towards her, as she was my aunt and I do not wanted to hurt her by any way. Now I wanted her badly. Every night I thinking her and masturbating. Whenever I got chance I used to hug her and kiss her on chick, neck, etc. First she was resisting but slowly she used about it. When we go to office on bike I used to brake the bike so her soft nipples were touching on my back and I was getting pleasure from it. But aunty was taking it normally, but I find that whenever she was alone at her room she used to cry. I was unable to understand why she may be crying, so one day I gather courage and slowly went towards her. AS SHE FIND ME SUDDENLY, SHE GET LITTLE TROUBLED AND STOOD UP TO GO OUTSIDE BUT I SUDDENLY PICKED HER WRIST AND SAID " AUNTY WHY U R CRYING? R U ANGRY ON ME?" she wiped her tears and said '" how could be I angry on u son!, u had helped me in my bad days!, but what will happen if u go long from me after getting your own flat from company", "Aunty who told u that I will go away from u. I am always here with u. I will not leave you alone. I will stay forever here with you. You are everything to me my aunt. You are like my, friend and …and…!" I stopped suddenly "what son!!! And what!! I am your son, please tell me" slowly I said aunt! U r also my girlfriend. She laughed. I also laughed with her and said yes aunty u r my girl-friend. And I want to marry u I want to give all which you could not got from uncle. I want to satisfy you mentally as well as physically. Aunt became silence. She did not said anything and went out with tears in her eye. I feel very bad. I cursed myself why I hurted my lovely aunt. While dinner I had no dare to see at her. She was also not speaking me. That day was very hard to me. Somehow I ate dinner and went to my room but I was feeling sleepless that night. It was about 11PM Slowly I hear a crack of door. It was sure that she must been Aunt. Slowly she came towards me and sat on edge of bed. Son, you still not slept? She spoke softly. I was feeling guilty. I even not had dare to see at her. Slowly she said "look son,!! Whatever had happened earlier it suppose as accident, and forgot it. I am your aunt I don't want to blame you. You are my good boy." Because of her soft speaking I get courage and seen at her. She was smiling. But my wicked mind again overpowered me and I said" but Aunty I unable to control my feelings towards you. I don't want to hurt u aunt! I want you to be always with me and I want to give you every possible pleasure in the world" I am really happy that u r my nephew son!! Really you had done a lot for me And now it's my turn to complete your wish and hugged me and said from now I am your , u r my love, and kissed me on my lips. But son we can't marry otherwise peoples may suspect us. But I can be your wife at home and aunt at outside. Ohh! Aunty u are really good and leaned on her to kiss. Then she slowly went to close the door and locked it and closed the lights. When she came to me, I pulled her towards me and sat her on my lap and started to kiss her. . Her lips were very soft and moist with light shade of lipstick. I slowly inserted my tongue into her testy mouth. Wow what a feeling!!!! OUR TONGUES WERE PLAYING WITH EACH OTHER. I CHEWED BOTH HER UPPER AND LOWER LIPS ONE BY ONE. THIS WAY WE FRENCH KISSED FOR ABOUT 20 MINUTES. WHILE KISSING, I INSERTED ONE OF MY HAND IN HER PETTICOAT THROUGH SARI AND CARESSED HER THIGH AND HER PUSSY. SHE HAD A HAIRY PUSSY. WHEN I TOUCHED THE BUSH OF HER PUSSY I SENSED THAT IT IS WET. I THOUGHT THAT IT MUST BE HER PRECUM AS I ALSO SMELLING THE ODOR OF IT. DURING THIS, AUNT HAD INSERTED HER HAND INTO MY PANT AND WAS CARESSING MY PENIS. BY HER SOFT TOUCH MY PENIS HAD BECAME AN IRON ROD. She slowly broke kiss and whispered in my ear "wow!!! Son!! U have a very big even your uncle''. It will definitely satisfy me. Then I slowly abeded her. Her eyes were closed and lips were partly open. I caressed her soft lips with hand and took the aroma of her soft silk hairs, while one hand was playing with her soft boobs. Her nipples were became hard. Then I unhooked her blouse. She was not worn bra. Then I slowly kissed both the nipples and took one of them in my mouth and started to press it. The milk oozing in my mouth. Wow! Aunts milk was so testy. Aunt was moaning with pleasure. Then we both undressed. Aunt was seeing at my 9″ tight penis pointing towards her. And I could also see her bushy pussy. She came near me and holds my penis Wow!! What a sensation of her soft hands!. I cum within no time. Then she wiped my precum with her hand. Then I placed her along the wall and started to press her boobs with one hand, while my other hand was finger fucking her pussy. She was now moaning. Then, I lifted her on my arm and lied onto the bed. She was looking soooo sexy. I said "Aunty ! U are sooo sexy. I always wished god to have wife like you". She was just smiling. Then I turned towards her pussy. Her pussy smell was so great and toxic.
I slowly kissed it. As we both don't want kinky sex so we do not licked each others sex organs. Then I placed the pillow below her butt and parted her both legs side by side. She hold my penis to guide it towards her love hole. I slowly pushed it. It went in with little pain to both of us. To relieve her pain, i started to kiss her lips again. Now she was moaning with pleasure. And I started too and fro motion. Aunt was moaning heavily. After some time her body became stiff. I sensed that she must been cuming. Then she became calm, but I was still fucking her . After half an hour, I was near to ejaculate. So I told the aunty same. She said me to cum in. I cumed in her pussy and I fell on her body, breathlessly. I remain calm for some time. Then we kissed each other and I removed my penis from her pussy. Our love juice was flowing from her pussy. Aunt feeling great satisfaction as her face was shining with pleasure. I thanked my lovely aunt. And asked if she gets pregnant then what?. She told me that she will take the birth control pills. That night I fucked her 3 times.
Next day, in morning I feeling very sleepy. I was still naked under bed sheet. Aunt came to my room to wake me. I suddenly pulled her towards mine and gave her a good morning kiss on lips. She little resisted me and told me that my sister is waiting her to drop her to school. I said please drop her and come and I leave her from my arm. When she came, I was ready for breakfast. She sat adjacent to me. I asked her about last night. She blushed and said it was very exciting night to her. She till now hasn't experienced such a hot fuck. Then I told what about one more turn and grabbed her boobs. She resisted and said it's becoming late to office. I just fondled her boobs and kissed on lips and leave her. Then we both went to office. This was my real life experience. Every night I used to fuck her, and she is very happy with me. Still now nobody knows that we are like couples, even my parents also